At Phelps Homes, we build places for people to discover their independence, start a life together, raise a family, and rekindle their relationships. We look for new additions to our team that will join us in building a career with the same passion which we build homes. Join our team today.
Send your resume to careers@phelpshomes.com
We're always looking for talent with the following qualities and qualifications:
Project Management/Site Supervision experience
Tarion experience
Financial analyst
Planning experience
Mid Rise experience
Sales experience
You could be a great fit for our team! Send us your resume.
Frequently Asked Questions
What is the culture like at Phelps Homes?
The culture here is warm and family-oriented. Paul Phelps, Owner & President, knows each employee by name and likes to learn about each member of the Phelps team on a personal level. Construction is a demanding industry and we do ask a lot of our employees, however we do also believe in work-life balance and rewarding hard work.
What are the hours?
Core office hours:
8:30am – 5pm.
Core site hours:
7:30am – 4:30pm with the occasional Saturday as needed.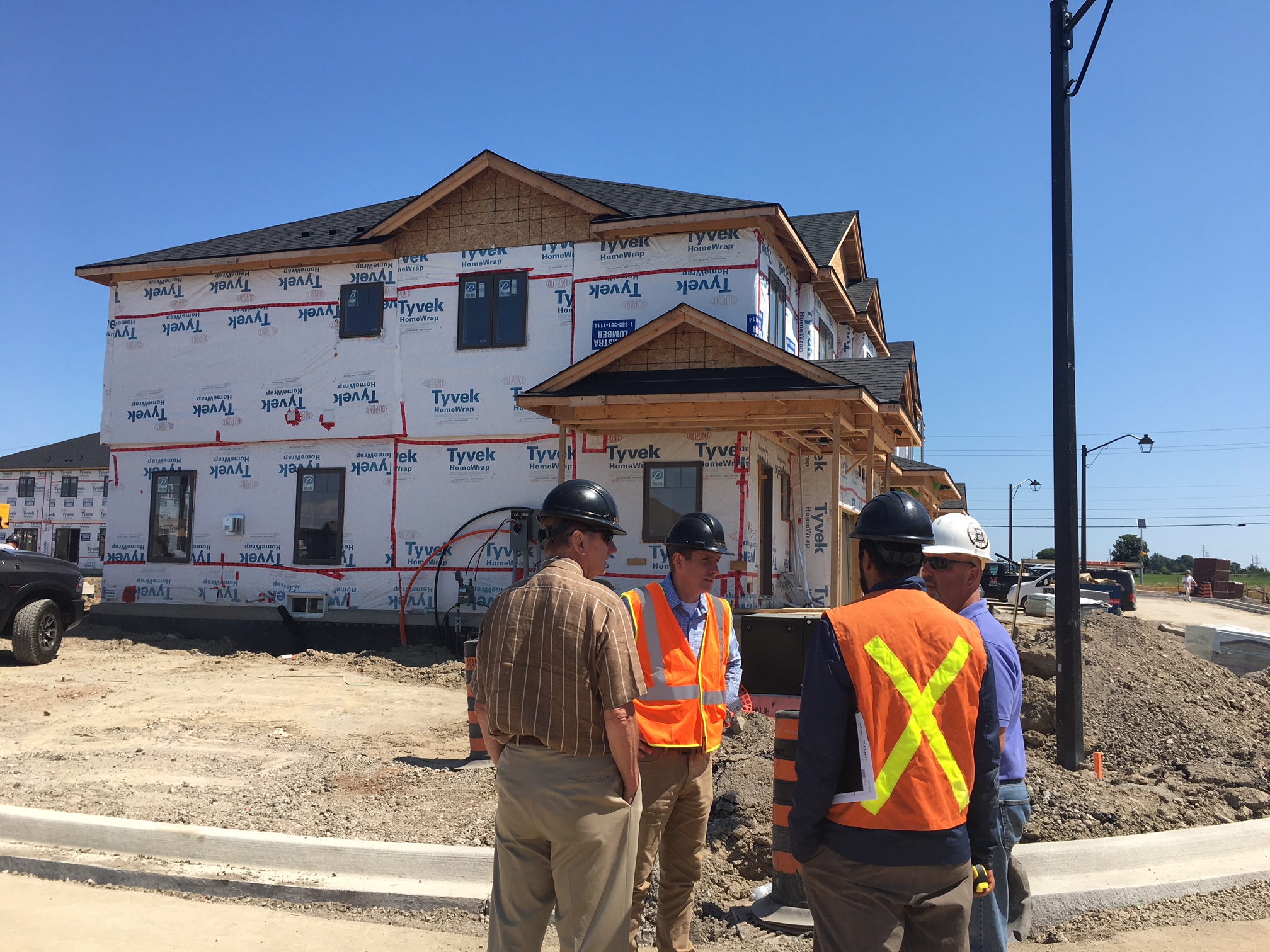 Is there room for growth at Phelps Homes?
Yes. Phelps Homes has been in business for over 40 years, however our business model has changed from building custom homes to building production homes. With this change comes more opportunity. We are always looking for great talent and believe in fostering that talent. Retention of staff is very important to the Managerial team at Phelps Homes.
How does performance get evaluated?
Here at Phelps Homes we believe that your performance shouldn't be looked at once a year, we believe ongoing two-way communication is key to success. For this reason, we have established a comprehensive Coaching program.
Four times a year you will sit down with your Manager and review your successes and growth opportunities over the last quarter. You will advise your Manager what projects "Rocks" you want to work on in the next quarter. This is a great opportunity for your Manager to provide you feedback on what your strengths are, and any areas they wish to see you improve. It is also a fantastic opportunity for you to advise your Manager where you require assistance and what obstacles you encountered in the last quarter.
Do you offer benefits?
Phelps Homes believes in taking care of our staff. We do have a comprehensive benefits plan for all our full time employees, including hourly staff.

166 Main Street West,
Grimsby, ON L3M 1S3
Phone: 905-945-5451